The Davidson County Courthouse is located at 1 Public Square, Nashville TN 37201; phone: 615-862-6000.
---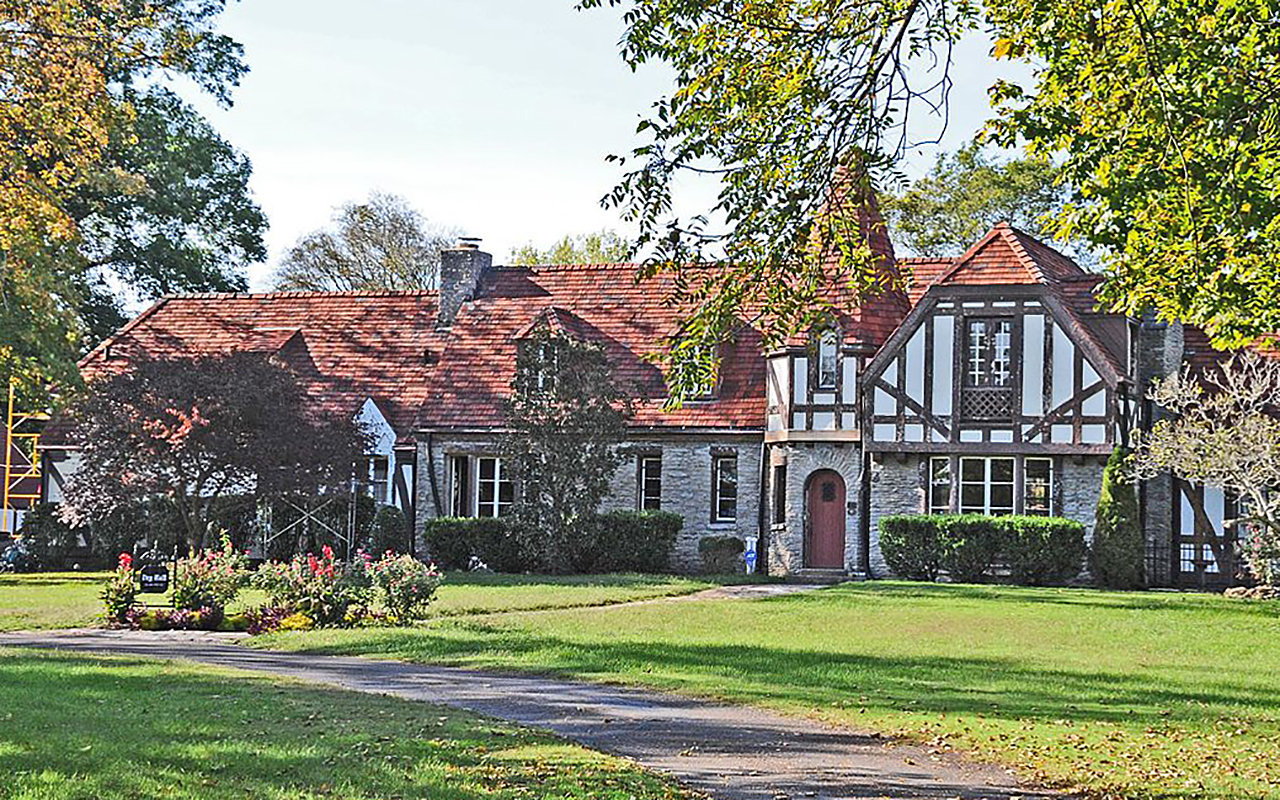 Photo: Dr. Cleo Miller House, circa 1936, located at 1431 Shelton Avenue. Listed on the National Register of Historic Places in 1995. Photographed by Photo by user:Jerrye and Roy Klotz, MD, 2015, (own work), [cc-4.0], via Wikimedia Commons, accessed September, 2021.
---
TOWNS
Antioch
Belle Mead City
Berry Hill City
Forest Hills City
Lakewood City
Madison
Oak Hill City
The creation of the county goes back to the 18th century when Middle Tennessee was still part of North Carolina. It was created by the North Carolina Legislature in 1783, and named in honor of William Lee Davidson, a Revolutionary War militia general who had died in 1781 at the Battle of Cowan's Ford which took place in Mecklenburg County.
On April 1, 1963 the governments of the City of Nashville and Davidson County were consolidated into a single "Metropolitan Government of Nashville and Davidson County," under which the boundaries of the City of Nashville and Davidson County are coextensive.
Nashville was also the oldest white settlement in Middle Tennessee (ca. 1779).
The executive and administrative powers are vested in the Mayor, who is elected at large for a four-year term. The Mayor is authorized to administer, supervise and control all departments and to appoint all members of boards and commissions.
The government is arranged to service two local "districts." The GSD (general services district) serves what was the pre-1963 county area. The USD (urban services district) the pre-1963 City of Nashville.
HISTORIC SITES
Airdrie
Belair
Belle Meade Apartments
Belle Meade Golf Links Subdivision Historic District
Belle Meade
Belle Vue
Belmont-Hillsboro Historic District
Belmont
Broadway Historic District
Buchanan, James, House
Buena Vista Historic District
Cartwright-Moss House
Chadwell, Robert, House
Cheekwood
Clover Bottom Mansion
Cole House
Craig, Mrs. Edward B., House
Davidson County Courthouse
Devon Farm
Dozier Farm
Dubuisson-Neuhoff House
Dudley, Guildfor, Sr. and Anne Dallas, House
East Nashville Historic District
Edgefield Historic District
Evergreen Place
Ewing, Alexander, House
Fifth Avenue Historic District
Fisk University Historic District
Geist, John, and Sons, Blacksmith Shop and House
Germantown Historic District
Gilbert Mansion
Gladstone Apartments
Glen Oak
Goodwill Manor
Grassmere
Gray, Benajah, Log House
Hays-Kiser House
Hermitage, The
Hibbettage, The
Hillsboro-West End Historic District
Houston Jr., P.D., House
Hows-Madden House
Hubbard House
Kennedy Jr., Thomas P., House
Lakewood Commercial District
Little Sisters of the Poor Home for the Aged
Longleat
Longview
Martin, Richard E., House
McCrory-Mayfield House
Miles House
Miller, Dr. Cleo, House
Nashville Financial Historic District
Old Hickory Historic District
Old Natchez Trace
Omohundro Water Filtration Complex District
Overbrook
Overton Lane
Parthenon, The
Pilcher, Dr. Cobb, House
Printers Alley Historic District
Richland-West End Historic District
Riverwood
Robincroft
Rutledge Hill Historic District
Sandbar Village
Savage House
Scarritt College Historic District
Second Avenue Commercial District
Shaw, Abner T., House
Shute-Turner House
Smith Farmhouse
Stump, Frederick, House
Sunnyside
Tanglewood Historic District
Tennessee State Capitol
Tennessee State University Historic District
Treppard-Baldwin House
Tulip Grove
Turner-Cole House
Two Rivers
Waverly Place Historic District
Weakley-Truett-Clark House
West Meade
Westboro Apartments
Whites Creek Historic District
Wilkinson House
Woodland in Waverly Historic District
Woodlawn
Woodmont Terrace Apartments
---