Bledsoe County administrative offices are located at 3150 Main Stree, tPikeville, TN 37367. Phone: 423-447-6855.
---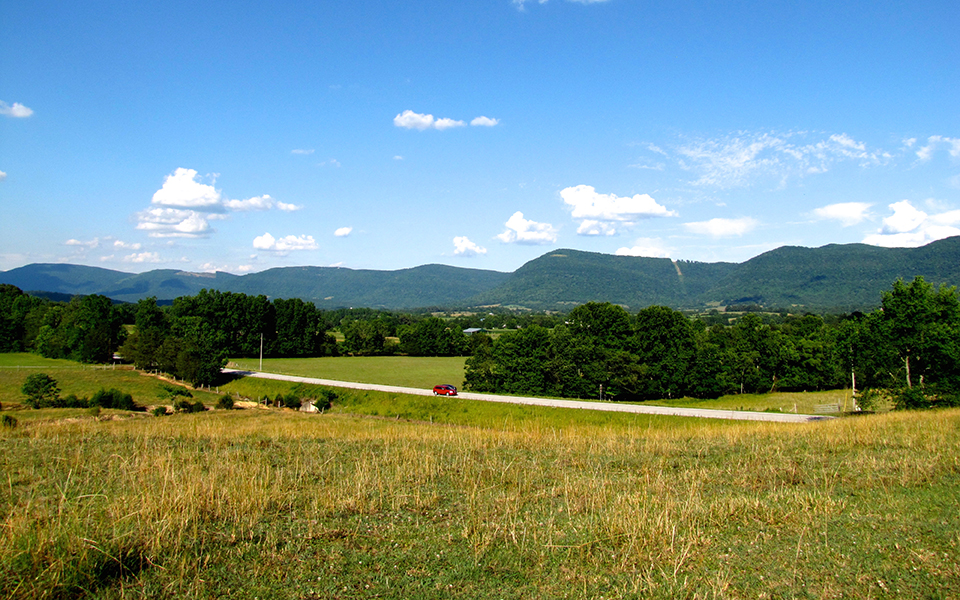 Photo: View of northern Bledsoe County, looking northeast from Edmons Road (marked as Lone Oak Road on maps). The Cumberland Plateau (Walden Ridge) spans the horizon. U.S. Route 127 is below.. Photographed by wikipedia username: Brian Stansberry, own work, 2016, via wikimedia commomns [cc-4.0], accessed November, 2022.
---
TOWNS
Cold Spring
Lees Station
Mount Crest
New Harmonuy
Summer City
Bledsoe County (the oldest and northern most county in the Sequatchie Valley) was created on November 30, 1807, and in 1818, county officials moved the seat of government from Madison to Pikeville where the first court meeting took place in the upper story of Phillip Thurman's log house. In 1908, an earlier nineteenth century courthouse (the second Bledsoe County Courthouse) burned and county officials decided to build a brick replacement.
HISTORIC SITES
Bledsoe County Courthouse
Bridgman, John, House
Ross, Dr. James A., House
South Main Street Historic District
---