White Lake City
White Lake City Hall is located at 111 South Main Street, White Lake, SD 57383.
Phone: 605-249-2301.
---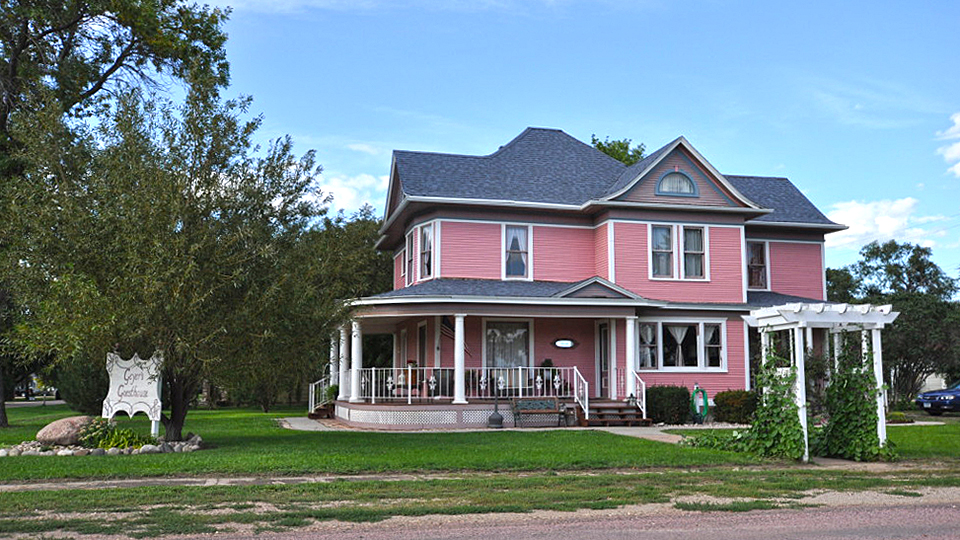 Photo: Hilton House, circa. 1920, located at 402 North Main Street, White Lake. Listed on the National Register of Historic Places in 2000. Photographed by User:Magicpiano (own work), 2017, [cc-4.0] via Wikimedia Commons, accessed Decemberm 2022.
---
A farming region [†] characterizes the surrounding area. Settlement in the city of White Lake began in the early 1880's with the development of the railroad through this region. Many shops opened in relation to the coming of the railroad. At this same time, new house construction started. The first lumber yard opened in 1895 and was purchased by the Hilton family in the early 1920's.
† Lynda B. Schwan, South Dakota State Historic Preservation Office, Hilton Residence, nomination document, 2000, National Register of Historic Places, Washington, D.C.
---