Paradise Township
Township administrative offices are located at 5912 Paradise Valley Road, Cresco, PA 18326; phone: 570-595-9880.
---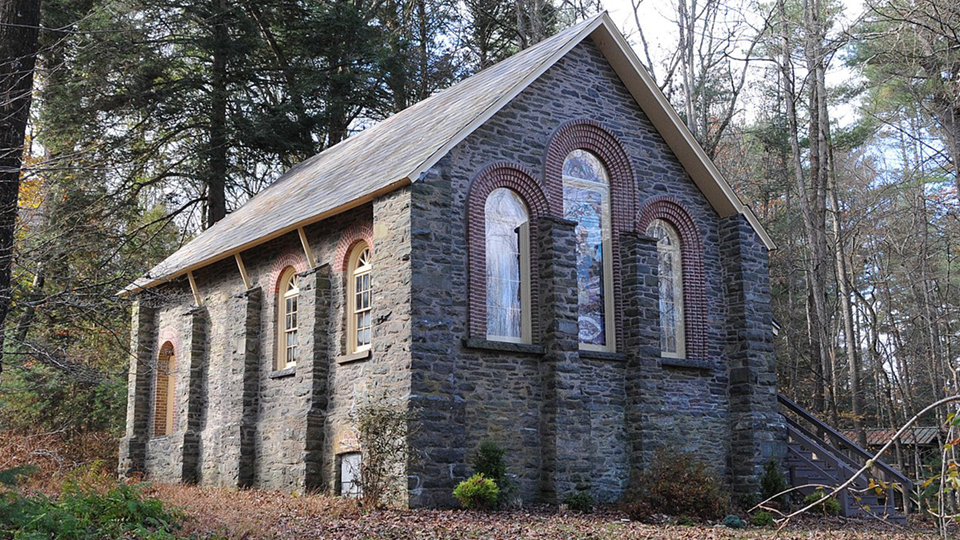 Photo: Circa 1893 church (Parkside Chapel), 5335 Paradise Valley Road, Henryville. Image by Jerrye and Roy Klotz, 2020, via wikimedia commons [cc4,0], accessed March, 2021.
---
Paradise Township was incorporated in 1848.
Neighborhoods
Cranberry Creek Estates
East Swiftwater
Henryville
Paradise Valley
Tall Grass Meadows
Timber Hill
Wyndham Hills
Located in the township, the historic village of Henryville is home to the Parkside Chapel which was listed on the National Register of Historic Places in October, 2020. Built in 1893 the Victorian. vernacular chapel shows influences from the Romanesque style including arched, tall windows, exterior flat buttresses and brick masonry. The nomination document states that the chapel reamains in excellent condition.
Other historic villages within the township are Paradise Valley and East Swiftwater. The :Simple Pennsylvania Farmhouse: was the primary housing type in the area during the 19th century; many earlier log cabins were eventually altered and enlarged to be simiar. Many of the area's resorts and boarding houses were originally Farm Houses.
---