Mount Joy Borough
Mount Joy Borough Hall is located at 21 East Main Street, Mount Joy PA 17552.
Phone: 717‑653‑2300.
---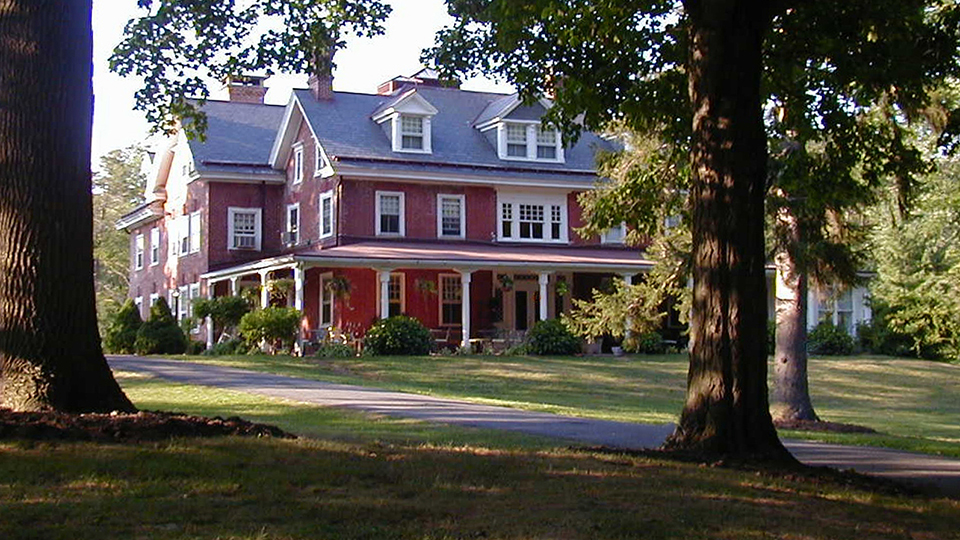 Photo: Mansion House at Cameron Estate, circa 1872, located on Springs Road two miles east of the Borough. Listed on the National Register of Historic Places in 1978. Photographer: wikipedia username: Johnajarboe, undated, public domain; accessed February, 2023.
---
Neighborhoods
Clearbrooke
Florin Hills
The Lakes at Donegal Springs
Beginnings [1]
Incorporated from Mount Joy Township, February 10, 1851. Settled by Scotch Irish as early as 1768 when a small brick mill was built by Alexander Campbell. From December, 1777, to May, 1778, General "Mad Anthony Wayne," with more than two thousand troops, encamped about one mile east of the borough. The first or eastern section of the borough was laid out in September, 1811, by Jacob Rohrer, and named for him, Rohrerstown. The lots were disposed of by means of a lottery. Rohrer removed soon after the War of 1812 to Marietta. Another town was plotted, as a rival of Rohrerstown, which was called Richland, and in 1834 Jacob Walleck laid off eighty lots, which he also disposed of by a lottery, calling the addition Wallecktown. The three villages were consolidated under the name of Mount Joy, taken from the township, when it became a borough. Population in 1940 was 2,855.
Godcharles, Frederic A., Litt.D., Chronicles of Central Pennsylvania, 1944, Lewis Historical Publishing, Inc., New York
Nearby Towns: Columbia Boro • Elizabethtown Boro • Marietta Boro • Mountville Boro • Rapho Twp • Wrightsville Boro •
---