Mansfield Township
Mansfield Township municipal offices are located at 100 Port Murray Road, Port Murray, NJ 07865.
Phone: 908‑689‑6151.
---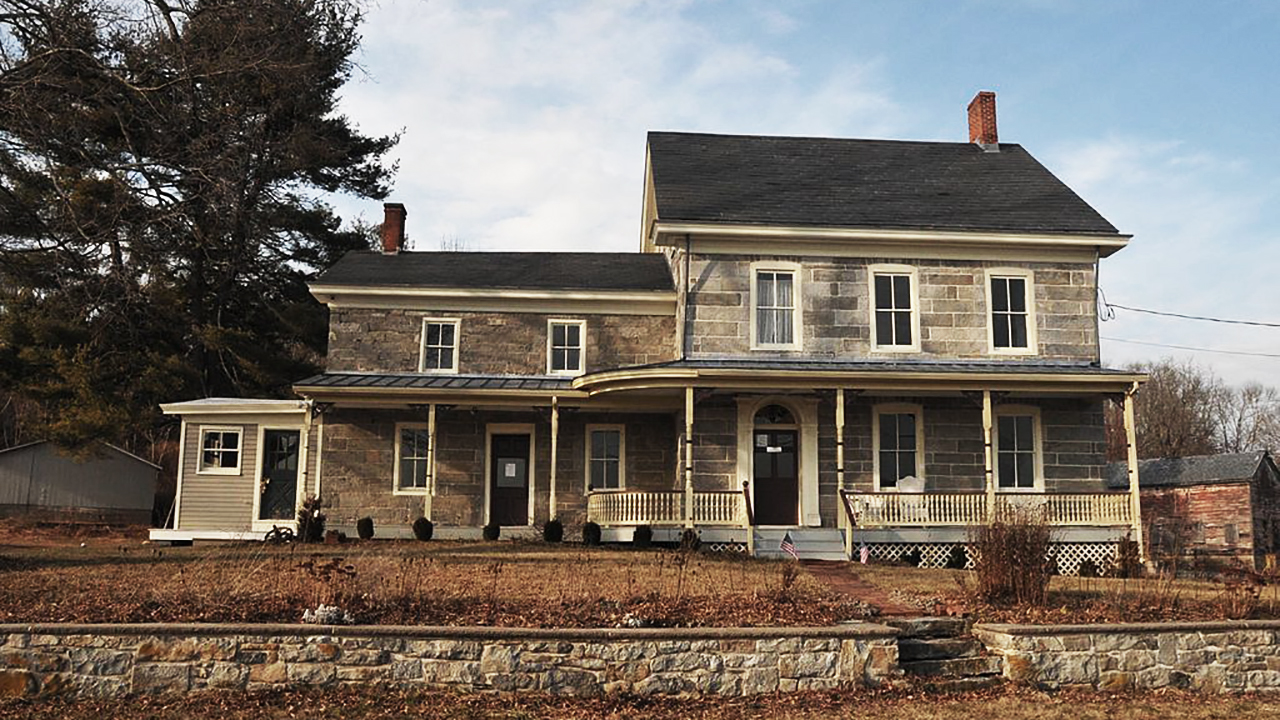 Photo: Vass Farmstead, circa 1812, located at 109 Stillwater Road, Hardwick, NJ. Listed on the National Register of Historic Places in 1999. Photographed by User:Jerrye & Roy Klotz MD (own work), 2007, [cc-3.0], via Wikimedia Commons, accessed October, 2021.
---
Neighborhoods
Anderson
Karrsville
Legends at Mansfield
Mount Bethel
Pine Creek
Rockport
Mansfield Township as described in 1886 [1]
The Musconetcong River forms the entire southern boundary of the township and the beautiful Musconetcong Valley, filled with picturesque and productive farms, comprises the whole southern portion of the township, running parallel with the chain of hills on the north. Just north of the valley and almost parallel with it, run the Morris & Essex Canal and the R.L.&W. Railroad. Some of the most productive farms in the county are found in this township and in this valley, though much of the land, on account of its location and salty nature, is not susceptible to a high state of cultivation.
Mansfield was set off from Greenwich in 1754. It was named in honor of Lord Mansfield, who was a prominent royal jurist of England at the time.
There are several small towns in the township, some of which are very enterprising. The oldest is Beattystown which in 1800 was a thriving hamlet. In 1825 it was said to be more of a business place than Hackettstown, being then the chief market of this vicinity for grain and all kinds of produce. At that time there were more residences in Beattystown than at present. It has a store and post office, grist mill, schoolhouse, M. E. Church, blacksmith shop and wheelright shop. Anderson is in the southwestern part of the township and is situated next to the Washington line. It has a store and post office, hotel, school, M. E. Church and blacksmith shop. Rockport is a small hamlet located in the eastern part of the township having a store, school and eight or ten dwellings. Mount Bethel in the northeastern part of the township has a M. E. Church. Karrsville is located on Pohatcong Creek about 1-1/2 miles from Port Murray. It has a school and a store kept by H. M. Cregar, doing a good business. Port Murray is the youngest and most flourishing town in Mansfield. It is the only point in the township situated on the railroad and hence the shipping point for the entire section. The location is a desirable one being about half way between Washington and Hackettstown and on the direct line of the railroad between the two places. It is an enterprising village of about 300 inhabitants with a good store kept by John W. Forker, a Baptist church, a beautiful Hall in which the M.E. Society worship, a school house, hotel and blacksmith and wheelwright shop. Besides the enterprises already mentioned there are several fine residences. There are in Mansfield 6 schools with a total of 397 scholars.
Warren County History and Directory or The Farmers Manual and Business Mens' Guide, compiled by Weaver & Kern, Washington, NJ, Press of the Review, 1886.

Nearby Towns: Califon Boro • Hackettstown Town • Lebanon Twp •

---