---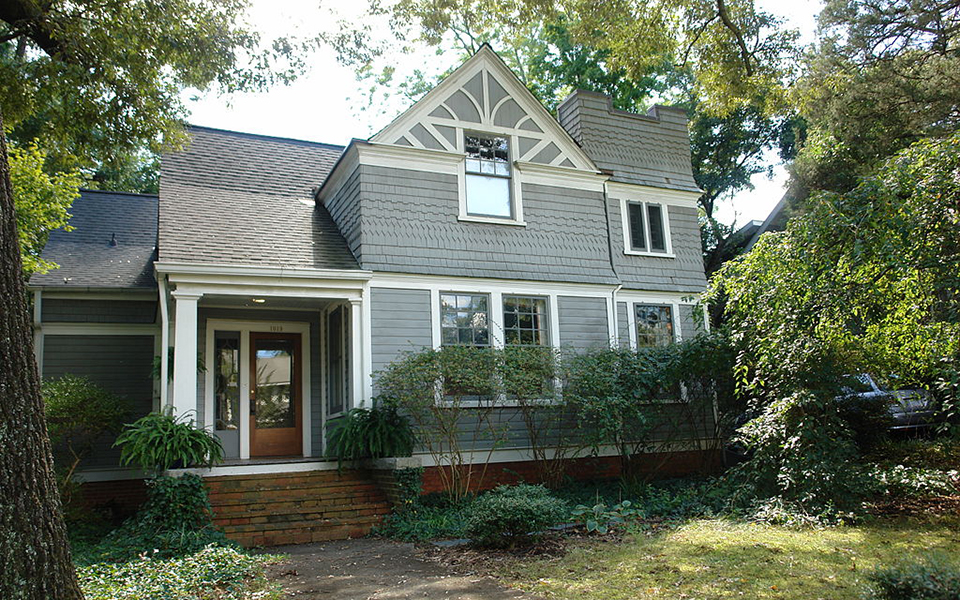 Photo: Cranford-Wannamaker House, circa 1900, located at 1019 West Trinity Avenue, Durham, NC. Listed on the National Register of Historic Places in 1979. Photographed by user:Tpudlik (own work), 2013, [cc-3.0], via Wikimedia Commons, accessed August, 2021.
---
TOWNS
Bahama
Carr Twp
Gorman
Lebanon Twp
Mangum Twp
Oak Grove Twp
Triangle Twp
The Durham County Courthouse is located at 201 East Main Street, Durham, NC 27701; phone: 919-808-3000.
Durham County was formed in 1881 from parts of Orange and Wake Counties. It takes its name from the principal town and county seat, Durham, formerly, Durham Depot (or Durhamville Station), a station on the North Carolina Railroad. The station and city are named for the Durham family who lived in the area at that time. [1]
Levi Branson. A. M. and Miss Myrtle C. Branson, editors, Branson's North Carolina Business Directory, 1890, Volume VII, Levi Branson, Office Publisher, Raleigh, 1889.
HISTORIC SITES
Bassett House
Bennett Place State Historic Site
Blacknall, Richard D., House
Bright Leaf Historic District
Cleveland Street Historic District
Cranford-Wannamaker House
Crowell House
Dillard-Gamble Houses
Downtown Durham Historic District
Duke Homestead and Tobacco Factory
Durham Cotton Mills Village Historic District
East Durham Historic District
Fairntosh Plantation
Forbus, Wiley and Elizabeth, House
Forest Hills Historic District
Golden Belt Historic District
Greystone
Hardscrabble
Hill, John Sprunt, House
Holloway Street Historic District
Horton Grove Complex
Lakewood Park Historic District
Leigh Farm
Mangum, Bartlett, House
Meadowmont
Morehead Hill Historic District
North Durham-Duke Park District
O'Brien, William Thomas, House
Pearl Mill Village Historic District
Pegram House
Poland, George, House
Powe House
Scarborough House
Stagville
Tilley, Marcus, House
Trinity Historic District
Umstead, Adolphus W., House
Watts-Hillandale Historic District
West Durham Historic District
West Point on the Eno
---