Asheville City
Asheville City Hall is located at 70 Court Plaza, Asheville NC 28801.
Phone: 828‑259‑5800.
---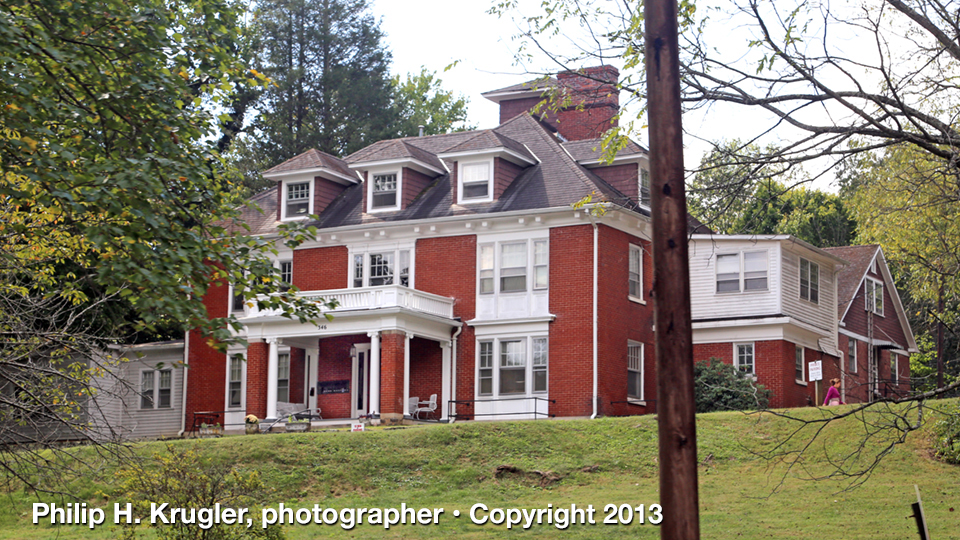 ---
Neighborhoods
Aberdeen Meadows
Adams Hill
Albermarle Park Historic District
Altura
Annandale
Arco Gardens
Ardmion Park
Aston
Azalea
Azalea Breeze
Baird Cove
Baker
Ballantree
Barebridge Hills
Bartlett Mountain Views
Bartrams Walk
Beaucatcher House
Beaver Creek
Beaver Lake
Beaverdam
Belvedere
Bennington Oaks
Bent Creek
Beverly Hills
Bi Cotton Mills
Biltmore Commons
Biltmore Forest
Biltmore Heights
Biltmore Park
Biltmore Terrace
Biltmore Village Historic District
Birch Forest
Botany Woods
Bradford Park
Brennan Brook
Broad View Park
Buck Cove Townhomes
Buckshot Ridge
Buffalo Mountain
Bull Creek Ranch
Byrdcliffe
Camelot
Cameron Park
Canterbury Heights
Carlyle Condos
Carter Cove
Cedar Crest Heights
Cedar Hill
Cedarwood Estates
Cedarwood Villas
Centre Park
Charland Forest
Charlotte Street Condos
Chedworth Hills
Chestnut Mountain
Chicken Hill
Chunns Cove
Chunns Cove Heights
Cimarron
Clearbrook Crossing
Clingman
Clingman Lofts
Cloisters
Coachmans Trail
Cole Ridge
Colonial Heights
Cottage Park
Country Creek
Country Gardens
Countryside Estates
Covewood
Creekside
Crest Mountain
Crestmont Manor
Crestview Estates
Crowell Farms
Crowfields Condos
Danielbrook
Davenport Park
Dawson Place
Deer Run
Deerwood
Devonshire
Dogwood Grove
Dogwood Knolls
Doubleday Addition
Downtown
East Ridge
Eastmoor
Eastview
Eastwood Village
Echo Hills
Elk Mountain Estates
Emma
Enka Park
Estelle Park
Evelyn Acres
Foster Estates
Fox Trails
French Broad Terrace
Galax Park
Gaston Mountain
Gay Green
Gracelyn
Grove at Appeldoorn
Grove Park Cove
Grovewood Park
Haiden Heights
Happy Valley
Harmony
Haw Creek
Haw Creek Heights
Haw Creek Villas
Hawthorne
Hazelwood
Hazzard Heights
Hidden Pines
Hidden Valley Estates
Hidden Valley Farms
Highland Green
Highland Park
Hills of Beaverdam
Hollybrook
Horizon Hill
Horney Hayes
Horney Heights
Huntington Chase
Imperial Woods
Indian Falls Estates
Jackson Park
Jackson View Estates
Jewell Acres
Kenilworth
Kenilworth Forest
Kenwood
Keswick Hills
Kimberly Heights
Kimberly Woods
Knollwood
Lakeview Acres
Lakeview Park
Larchmont Park
Laurel Creek
Laurel Ridge
Laurel Terrace
Laurelwood
Lees Ridge
Leicester Village
Lexington Station
Liberty Park
Long Shoals
Longchamps
Lookout Valley
Magnolia Farms
Malvern Hills
Merrills Chase
Merrills Park
Mica Village
Mills Creek Condos
Montford Hills
Morningside Park
Mount Carmel Acres
Mount Carmel Estates
Mountain Meadows
Mountain View Estates
Mountview Gardens
North Ridge Estates
Norwood Park
Not in Subdivision
Oak Forest
Oak Terrace
Oakley
Oakview Hills
Old Pennys Condos
Olivette
Orchard Ridge Estates
Parkway Forest
Parkway Vista
Peach Knob Meadows
Pebble Creek
Pinchot Forest
Pine Cliff
Pinebrook Farms
Pinehurst Park
Pisgah Heights
Poplar Creek
Poplar Ridge
Ramsey Run
Ravencroft Condos
Redwood Forest
Residences at Biltmore
Reynolds Mountain
Reynolds Park
Rice Knob Heights
Riceville Forest
Richmond Hill Park
Ridgefield
Ridgeview Estates
River Walk
Riverknoll
Riverview
Rock Springs
Roosevelt Park
Saddle Ridge
Sahalee
Sayles Village
Scenic Bluff
Scenic View Terrace
Serenity Forest
Shadow Oaks
Sherwood Heights
Sherwood Heights
Sherwood Heights East
Shiloh
Silverstone
Sky Harbor
Skyland Springs
Skyloft
Sondley Estates
South Oaks
South Village Condos
Southside Estates
Southside Village
Spiveys View
Springbrook Woods
St Dunstans Historic District
Starnes Cove
Stoneybrook
Stradley Mountain Park
Sugar Hollow
Sulphur Springs Park
Sunny Ridge
Sunset Hills
Sunset Mountain
Sunset Ridge
The Cliffs at Walnut Cove
The Fitzgerald
The Forest
The Highlands of Beaverdam
The Knolls
The Midlands
The Oaks
The Timbers
The Views of Asheville
The Village on Haywood Road
The Villages at Crest Mountain
The Wildes at Chunns Cove
The Woods
Timber Crest
Tiny Farms
Town and Country Estates
Town Mountain
Town Mountain Estates
Twin Springs
University Terrace
Vance Gap Forest
Vance Gap Forest Estates
Viewpointe
Villa Heights
Village Greens
Village Park
Walnut Grove Plantation
West Asheville Aycock School Historic District
West Asheville End of Car Line Historic District
Weston Heights
Whispering Woods Estates
Wildcat Cliffs
Willow Brook
Willow Creek Village
Willow Oak
Wilshire Park
Wind in The Oaks
Windsor Park
Windswept Acres
Windswept Views
Windy Hill Farms
Wolf Park
Woodfield Condos
Woodland Acres
Woodland Hills
Zephyr Hills
An 1892 Insiders' View of Asheville [1]
In 1812, Asheville, an old and picturesquely located mountain city, was simply a trading post. In 1833 the place was incorporated and for years was known as Morristown. This name gave place later to that of Asheville, in honor of Samuel Ashe, of New Hanover. Its growth has been phenomenal. While it stands pre-eminent as a resort for health and pleasure, in both summer and winter, it deserves high rank as a city of great business resources and importance. ... There are 16 manufacturing and lumber establishments within the city limits, with an aggregate capital of $800,000, doing an annual business of $1,100,000. Real estate transactions are very extensive.
The inducements to visitors and residents are all that could be desired. The best of educational advantages are offered. There are sixteen churches representing all denominations. In Asheville, the Sabbath is honored, the people attend church and a sensation of restfulness may be enjoyed which is not often found at so popular a resort. Some of the finest hotels in America are here. Those most popular are, Kenilworth Inn, Batter Park, Hotel Belmont, Oakland Heights, Swannanoa, Grand Central, Oaks, and Glen Rock. To those wishing less expensive accommodations, are offered many fine boarding houses — among which Mr. McCapes takes high rank. There are also facilities offered at reasonable rates for light housekeeping.
The markets are always well supplied with all the best things which the seasons bring, and at low prices. Large appropriations have been recently made for street improvements, which are rapidly progressing. Those particularly fond of mosquitoes must look elsewhere for a habitation, as this very musical and social, although not altogether popular element is not found in Asheville.
Mr. Geo W. Vanderbilt, the great millionaire, has selected Asheville in which to locate and develop what promises to be the grandest of American homes. "Vanderbilt Park" is composed of 8,000 acres of most charming variety and beauty, lying between the Swannanoa and French Broad rivers. Upon the summit of this vast area is being constructed the Vanderbilt mansion. Its erection will require years of time and millions of money. The grand approach to the residence is through an avenue two miles and a half in length. Mr. Vanderbilt is doing the work through his agent, Mr. McNamee, and only makes occasional visits to note its progress. There is a force employed of 300 hands, and 50 teams. Plans are being developed for costly residences, outbuildings, farm houses, stables, etc., besides the laying out of extensive drives, and roads; planting of orchards and forming of plantations of evergreens, or other trees. This surely is indicative of the popularity and progress of Asheville. Other gentlemen of New York and Philadelphia are also building splendid homes here.
Mrs. Harriet Adams Sawyer, Souvenir of Asheville or the Sky-Land, Nixon-Jones Printing Company, St. Louis, 1892.
---