Blue Earth County administrative offices are located at 204 South Fifth Street, Mankato, MN 56001; phone: 507‑304‑4150.
Blue Earth County was organized in 1853, the same year that the U.S. Congress ratified treaties that extinguished Indian title to land in the State west of the Mississippi.
---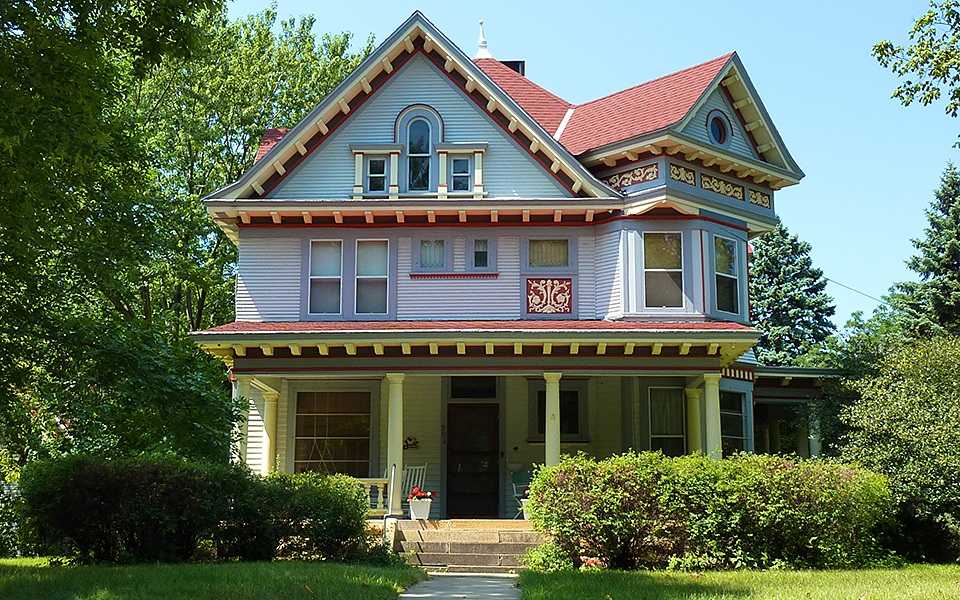 Photo: J. R. Brandrup House, circa, located at 704 Byron Street, Mankato. Listed on the National Register of Historic Places in 1980. Photographer: wikipedia username: Bobak Ha'Eri, 2009, [cc3.0] accessed November, 2022.
---