The Bear Lake County Courthouse is located at 7 East Center Street, Paris, ID 83261; phone: 208-945-2212.
It was 1863 when Mormon leader Brigham Young sent the first Mormon settlers to the valley under the leadership of Charles C. Rich. They established the community of Paris, using timber, water and other resources from the valley. Bear Lake County was influenced greatly by its pioneer heritage, the Oregon Trail, and the advent of the railroad. Population is limited due to its extended winter seasons. [www.bearlakecounty.info]
---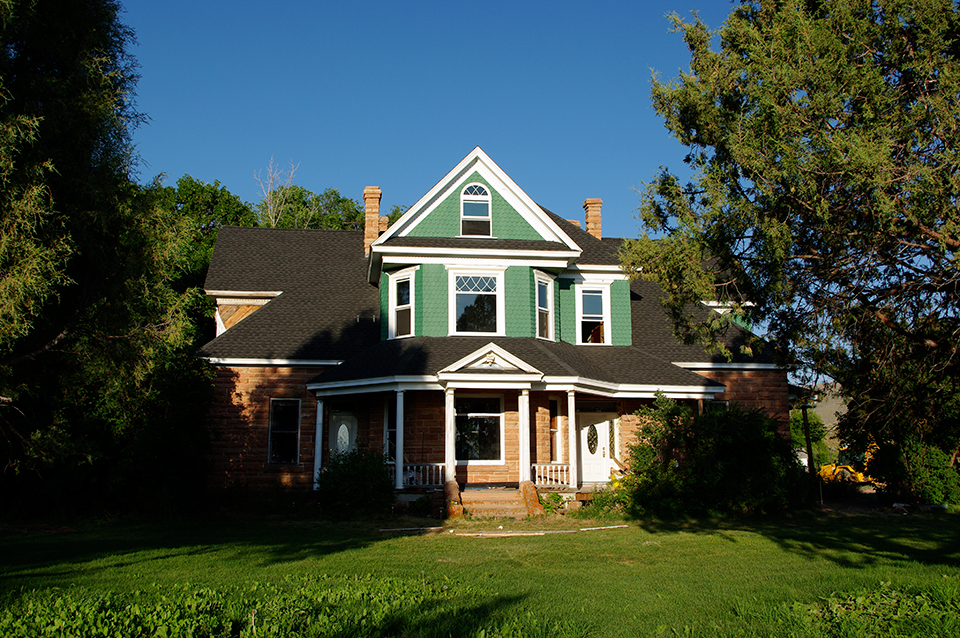 Photo: William and Nora Ream House, circa 1900-1905, located on Dingle Road south of Ream Crockett Canal, Dingle. Listed on the National Registe of Historic Places in 1991 in Historic Resources of Paris. Photograph by wikipedia username: Jdaream, own work, 2009, via wikimedia commons [cc-3.0], accessed February, 2023.
---