St Lucie County, Florida
St. Lucie County administrative offices are located at 2300 Virginia Avenue, Fort Pierce, FL 34982; phone: 772‑462‑1100.
---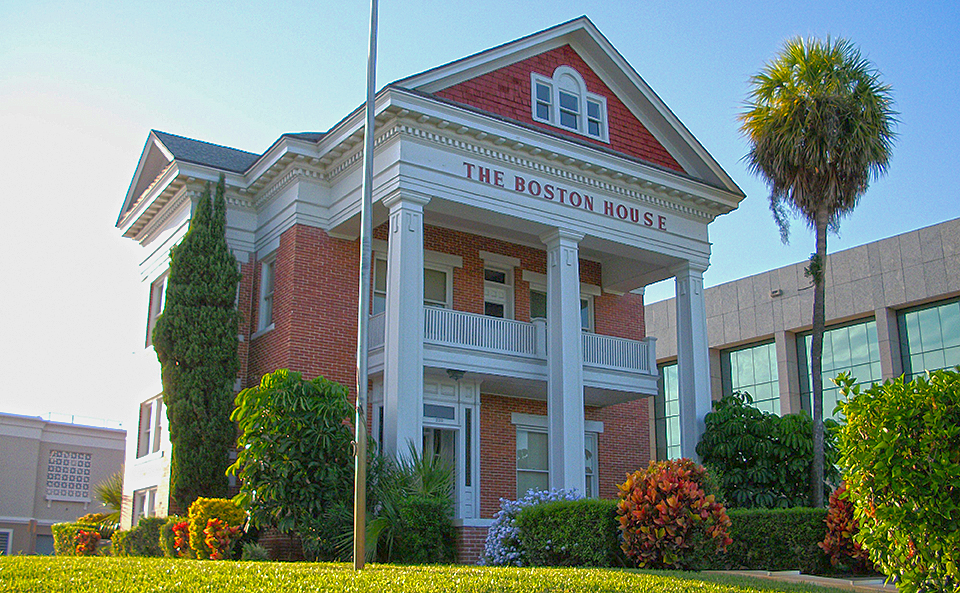 Photo: Cresthaven (The Boston House), circa 1909, located at 239 South Indian River Drive, Fort Pierce, FL. Listed on the National Register of Historic Places in 1985. Photographed by user:SebasTorrente (own work), 2009, [cc-3.0 ], via Wikimedia Commons, accessed August, 2021.
---
TOWNS
Indian River Estates
Lakewood Park
Town of St Lucie Vlg
White City
The county was established in 1905 from part of Brevard County.
In 1958, General Development Corporation, a subsidiary of Mackle Brothers, bought tens of thousands of acres of land along the St. Lucie River in the southern part of the county in order to build a new community. Colorful and clever advertising soon drew thousands of northeastern retirees and families to the area, laying the foundation for the future city of Port St. Lucie. Population and building booms in the late 20th century led to the formation of other areas west and south of Port St. Lucie including St. Lucie West and the new master planned community of Tradition. [St. Lucie County, Florida, en.wikipedia.org, accessed December, 2013.]
HISTORIC SITES
Casa Caprona
Cresthaven
Frere, Jules, House
Hammond, Captain, House
Hurston, Zora Neale, House
Immokolee
St. Lucie Village Historic District