Manatee County, Florida
Manatee County administrative offices are located at 1112 Manatee Avenue West, Bradenton, FL 34206; phone: 941‑748‑4501.
Manatee County was formed in 1855 and named for the Manatee River. A monument in Terra Ceia was erected at what is believed to be the place where Hernando DeSoto landed in 1539.
---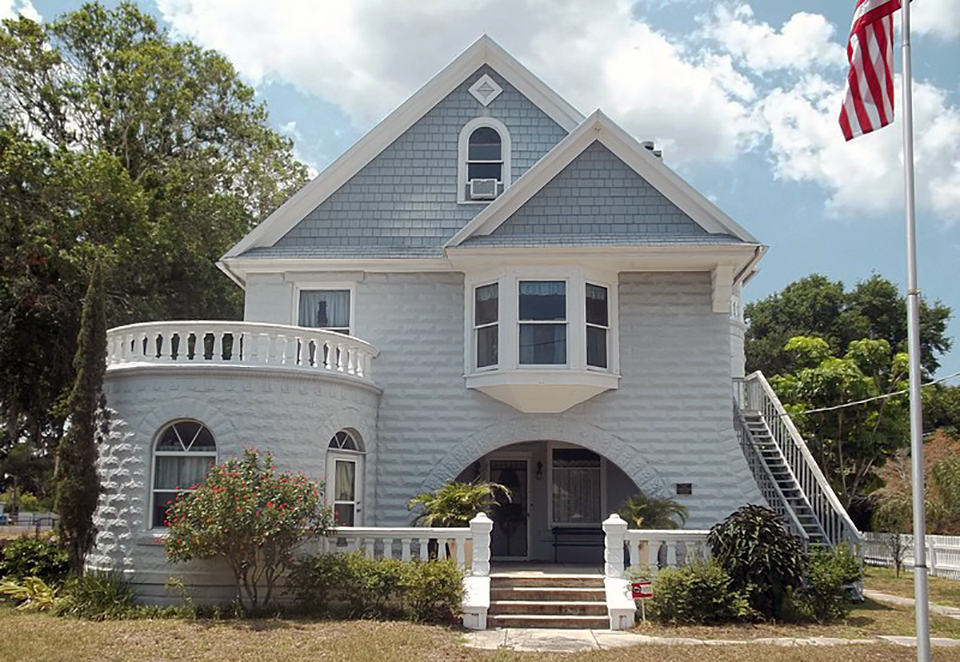 Photo: Johnson Helm House, circa 1908, located at 2104 53rd Avenue East, Oneco. Listed on the National Register of Historic Places in 2009. Photographed by Ebyabe, 2011, (own work) [cc-3.o], via Wikimedia Commons, accessed October, 2021.
---
TOWNS
Anna Maria City
Bradenton Beach City
Cortez
Ellenton
Holmes Beach City
Lakewood Ranch
Longboat Key Town
Myakka City
Palmetto City
Parrish
Terra Ceia
HISTORIC SITES
Austin House
Beasley, John M., House
Braden Castle Park Historic District
Cortez Historic District
Gamble, Robert, House
Johnson Helm House
Jordan, Rufus P., House
Manatee County Courthouse
Midway Subdivision Historic District
Palmetto Historic District
Reasoner, Egbert, House
Reid-Woods House
Richardson House
Seagate
Souder, Paul M., House
Stevens-Gilchrist House
Villa Serena Apartments
Whitfield Estates Lantana Avenue Historic District
Whitfield Estates--Broughton Street Historic District
---